In the realm of business, as you navigate through your daily activities, it's not uncommon for targets and objectives to appear somewhat distant from your routine. There's no issue with this, as regardless of your role within the organization, your efforts are geared toward fostering growth and pursuing similar overarching goals.
However, lurking in the background – a realm you likely experience firsthand each day – exists a complex mechanism that must operate seamlessly. This mechanism is responsible for managing technical intricacies, understanding human behavior and satisfaction, and overseeing the intricate processes that interconnect these aspects.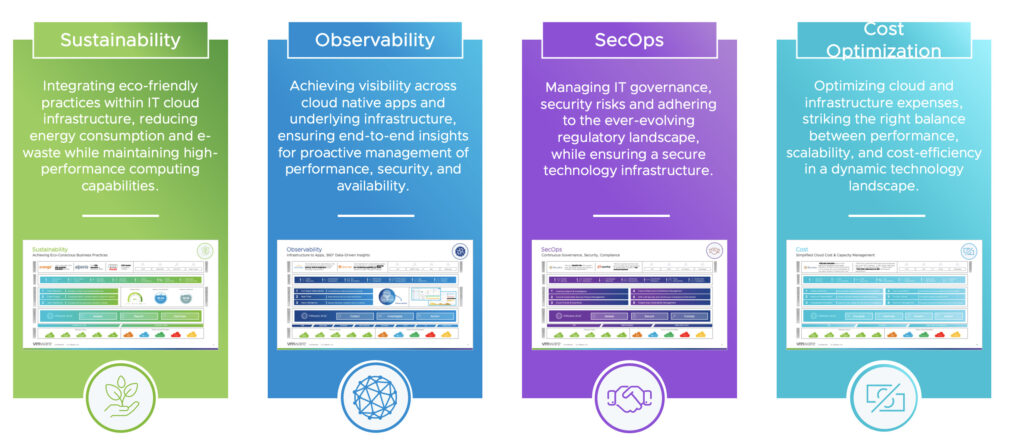 When confronting challenges such as sustainability, observability, security operations (secops), and optimizing costs, VMware has developed both products and proven methodologies. These tools aid organizations in their quest for expansion and innovation while remaining mindful of financial constraints. Furthermore, they streamline the tasks of individuals, facilitating their responsibilities and maintaining a firm grip on the situation.
To gain a concise overview of how these principles are embodied through VMware Aria Cloud Management solution, we invite you to watch and listen to the brief two-minute video provided below.